Membership
Join your fellow drivers across the province in supporting our sport through your membership in the Alberta Carriage Driving Association. There are eight chapters associated with the ACDA:
Chinook (Olds)

Coulee Winds (Lethbridge)

East-West (Vermillion)

Foothills (Okotoks)

Klondike (Edmonton)

Northern Lights (Onoway)

Peace Country (Grimshaw)
There are two ways to join the Association:
By Mail
Click here for a copy of the ACDA Membership Form if you wish to submit your membership by mail.

Online
If you would prefer to pay online, please use the convenient PayPal option below. Select from Adult, Junior and Family categories and within that category, choose the chapter you wish to join. The Member-at-Large and Supporter categories are included under the Adult button.

After selecting your membership type and chapter, you will be taken to the PayPal page where you can enter your payment and contact details. 


All members are entitled to the following benefits:
Free classified ads on the ACDA website
Discounted rate at many ACDA events
Admission to Hours On The Box Seat program
Eligibility for the ACDA High Point Competitor Trophy (now known as the Harry Harrison Memorial High Point Trophy). Photo below shows 2016 ACDA Trophy winner Richard Cooper.
Please note: ALL Alberta Carriage Driving Association members who drive, or participate in driving, MUST BE members in good standing of the Alberta Equestrian Federation.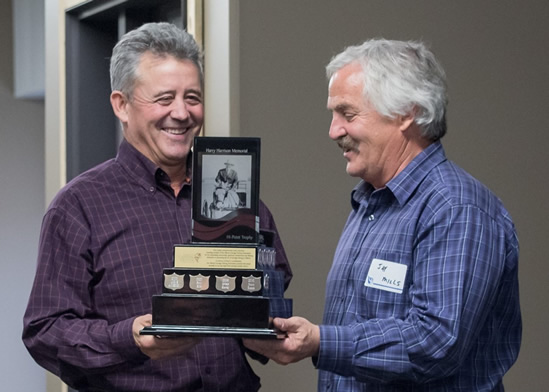 For more information on memberships, or to join the ACDA, please contact the chapter nearest you.